Selling Your Home? Make Sure To Power Wash It First!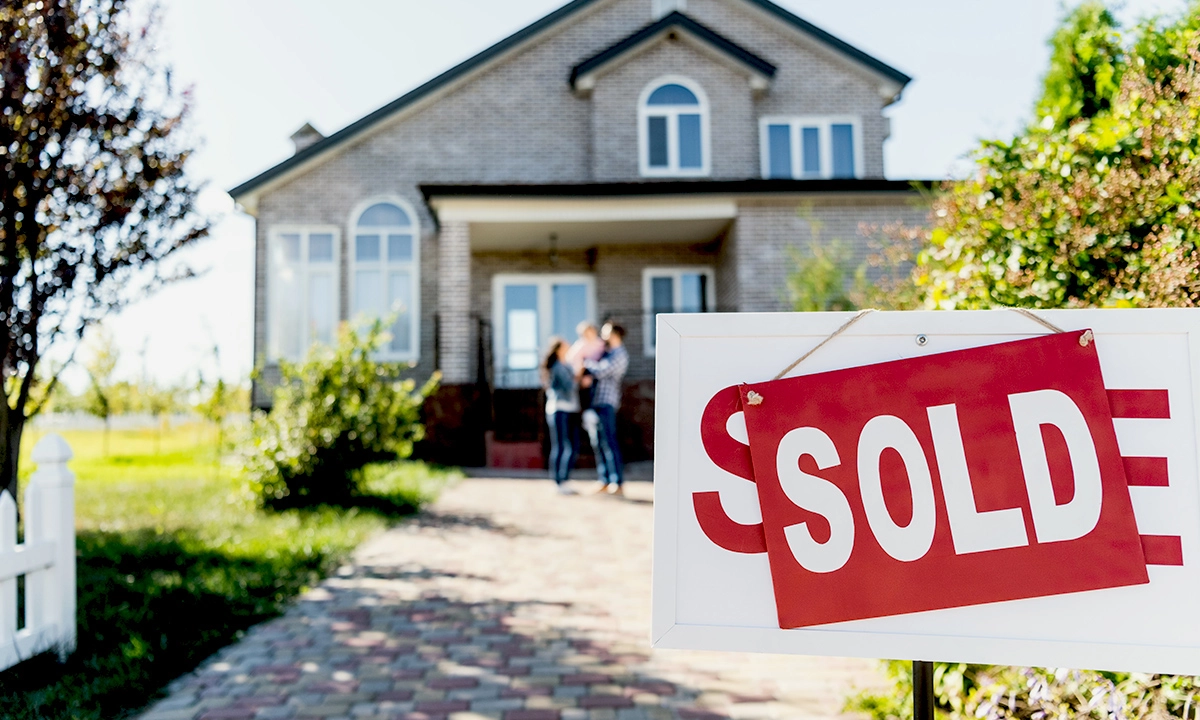 When you are selling your home, first impressions are everything. You only have one chance to make a good impression on potential buyers, so you want to make sure your home is looking its best. One easy and affordable way to do this is by power washing the exterior of your home. Power washing will remove any dirt, grime, and mildew that may have built up over time, and it will make your home look clean and well-maintained. In addition, power washing can also help to extend the life of your siding and windows, making it a wise investment for any homeowner who is considering selling their home.
Before listing your house on the market, it's important to take some time to power wash the exterior. This simple task can make a big difference in the overall presentation of your home. By removing dirt, grime, and other build-ups, you'll help potential buyers to see your home in its best light. In addition, power washing can help to improve the curb appeal of your property, making it more inviting and appealing. When done right, power washing can be a valuable tool in helping you to sell your home quickly and for top dollar. So, before you list your home for sale, be sure to have it professionally power washed.
Soft washing is a safe and effective way to clean your home, removing dirt, mold, and mildew without damaging the property. This process can be used on your house itself, as well as on decks, patios, driveways, walkways, fencing, and roofing. Soft washing uses low-pressure water and biodegradable cleaning solutions to break down dirt and grime, leaving your property looking brand new. In addition, soft washing is much more gentle than power washing, making it safe for use on delicate surfaces. For the best results, be sure to hire a professional soft washing company. With our experience and expertise, we will be able to clean your property quickly and efficiently.
The buying market currently is a crazy one, to say the least. You'll want to make your home stand out from the other ones for sale. By having Josh the Window Cleaner & Power Washing come out and perform our power washing service, you'll increase your chances of selling quickly. Providing a fresh and clean appearance is key to selling quickly.
It's not as expensive as painting thank goodness! Call us before you so we can educate you on your options before going with a painting company. There are a lot of instances where we have been able to save our customers thousands just by power washing instead of painting.
Aesthetically, a potential customer will be drawn to the brighter cleaner home while driving around looking for a property to purchase as opposed to the dirtier ones. We're giving the feeling of something brand new at a fraction of the price.
The value of first impressions cannot be overstated, especially when it comes to selling a house. In today's competitive market, it is more important than ever to make sure that your home makes a good first impression on potential buyers. One of the best ways to achieve this is to have the exterior of your home professionally pressure washed. Pressure washing can remove years of dirt, grime, and pollen from your siding, walkways, and driveway, giving your home a fresh and clean look. Not only will this make your home more appealing to potential buyers, but it will also increase its curb appeal, which can lead to a higher sales price.
Go outside and look at your home, what's your first impression? Could it use a power washing? Then use a company that's been around for over 15 years. We are a Veteran Owned business and also 3rd Generation!
If you're thinking about having your house pressure washed, you're probably considering having your siding, shutters, and windows cleaned. While that's a great place to start, there are so many more areas of your home that can benefit from power washing! Your porch, walkways, driveway, and gutters can all become stained and grimy over time, and a good power washing will leave them looking like new. Plus, power washing is a great way to remove any built-up dirt and debris that can lead to costly repairs down the road. So don't limit yourself when it comes to pressure washing – your whole house will thank you for it!
A power washing company that has the proper tools, equipment, and experience will be able to offer you other cleaning services for your home pre-sale that will make it look even better. Some of the other features you should think about having professionally power washed include:
• Decks
• Patios
• Driveways
• Sidewalks
• Roofs
• Gutters
Power Wash the Outside to Improve the Inside:
We often take for granted the amount of natural light that comes into our homes. But when it's time to sell, making sure your home is well-lit can be the difference between a quick sale and your home languishing on the market. According to experts, serious homebuyers are attracted to properties that have an open and well-lit interior. And one of the best ways to achieve this is by power washing your home. Over time, dirt and grime can build up on windows and other parts of your home's exterior, obscuring the natural light that once came streaming in. A professional power washing will remove all that built-up grime, helping your home to look its best and maximizing the amount of light that comes in.
After you have your favorite pressure washing company show up and do the cleaning of your home's exterior, the interior will shine a lot more brightly. The debris that was blocking the sunlight from coming in has been blasted away. Afterward, you're left with a much cleaner and fresher environment that buyers look for.
Well-Maintained Homes Sell Faster:
When potential homebuyers are considering a property, they want to envision themselves living there, not working on it. If the house has been well-maintained, it will be easier for them to see themselves making it their own. However, if the property is in need of significant repairs or cleanup, they may be turned off by the prospect of having to put in a lot of work before they can even move in. In addition, they may be concerned that there are underlying problems that have not been addressed, such as water damage or structural issues. As a result, it is important to keep your property in good condition if you want to attract buyers. 
Pressure washing is an important part of keeping your home in good condition. Not only does it improve the appearance of your home, but it also helps to protect your investment. Pressure washing removes dirt, grime, and other build-ups from your siding, windows, and roof. This build-up can cause long-term damage to your home if it's not removed on a regular basis. In addition, pressure washing can also help to remove pests and their nests from your home.
There are people out there that look for homes that need a little bit of work so that they can get them at a lower price. If you aren't worried about how much money you'll get for the sale of your home, then go ahead and sell it as-is. If you want to get the most out of your investment, then proper professional power washing is a no-brainer.