Shopping Centers Need Love Too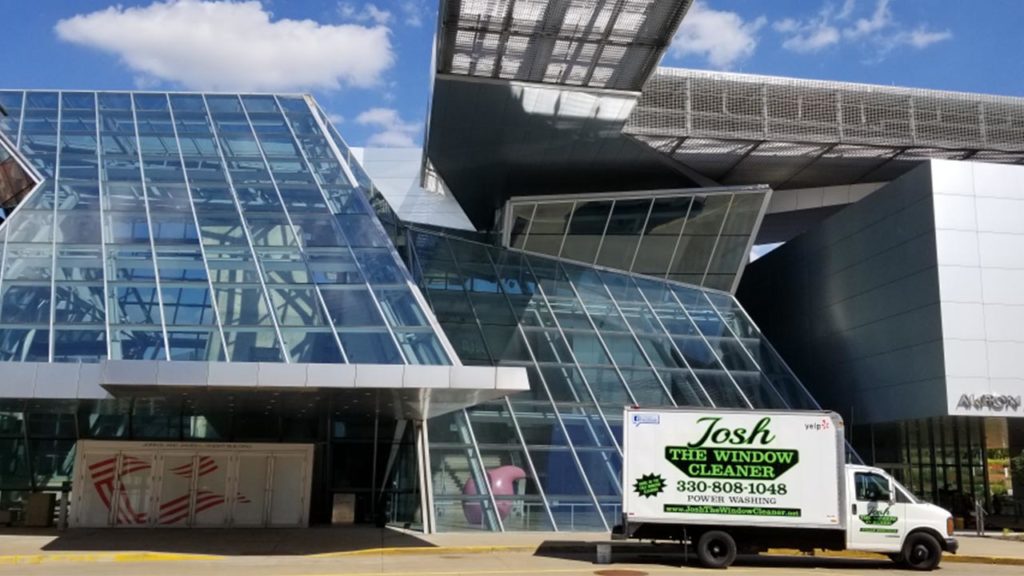 Here at Josh the Window Cleaner & Power Washing, we take great pride in the pressure washing services we provide to commercial property owners. Your plaza needs to look well maintained and clean to attract the customers you want to target. By investing in our power washing services, we provide you can easily upgrade the appeal of your shopping center with an attractive, clean look that will make your tenants and their customers excited to visit.
The expert pressure washing services we offer here at Josh the Window Cleaner & Power Washing are carefully crafted to take care of a wide range of issues at your shopping center, including, but not limited to:
Outdoor sitting areas, including benches, tables, and outdoor furniture, get progressively dirty and give your shopping strip an unhygienic look. This is because so many irritating small nuisances such as hornets and stink bugs build their home nests at many shopping centers. When you are on our schedule for your power washing, the bugs and nests are washed away, and all perils of infestations are eliminated.
What about those nasty dumpster pads? From overloading garbage, dumped food, and even grease, dumpsters can surely turn a prospective customer away from the look and smell. We can help by laying down a degreaser and expertly surface cleaning the area for a spotless finish.
Please remember you're not the only one with a dirty shopping center. We actively wash many in the Northeast Ohio area on a regular maintenance program that we customize to your budget. Josh the Window Cleaner & Power Washing will remove all built-up dirt and help make your shopping center sanitized and shining!
Your tenants will appreciate the care you put into your property, and you have a better chance of retaining them as long-term tenants. Not to mention, customers that have a great shopping experience are more likely to return and tell their friends.
Signing up for our regular maintenance package will add value to the property immediately.
Here at Josh the Window Cleaner & Power Washing, we have come to be known as your go-to company for all your pressure washing needs in the Northeast Ohio area. Our clients are our number one priority. We are the only veteran-owned, 3rd generation company in Northeast Ohio, and we want the opportunity to serve you!